[ad_1]
"MADCash (Multiply Assist and Donate Cash) started to strengthen in 2019 when we were accepted into the UNCDF Financial Innovation Lab. The initial idea of ​​MADCash is to convert a one-time donation into a perpetual donation with the concept of paying it off as we have created a technology platform that makes this process visible. We wanted donors to know who their donation was helping at all times. Says Nuraizah Shamsul Baharin, Managing Director of Madcat World.
Madcat World is a technology-based company and MADCash is their current focus as a Syariah Compliant Fintech Ecosystem Builder.
March 18, 2020 marked a very critical moment in Malaysian history when the government imposed a complete business lockdown. This has been particularly difficult for micro-entrepreneurs, those who run small businesses on the roadside or at home. This unprecedented pandemic has caused so many financial crises. Women could not put food on the table, families were losing their jobs and living on savings and when the rules relaxed a bit to allow businesses to open, these micro-entrepreneurs were out of business. savings to start a business.
All over the world, we estimate 1.7 billion adults do not even have access to a bank account. This is where microfinance comes in – not only to help families become self-reliant, but as a key driver of social change, including the empowerment of women. It is perhaps not surprising that some 80 percent of microfinance clients are women.
(Source: https://www.worldvision.ca/stories/economic-empowerment/microfinance-what-it-is-and-how-it-works )
MADCash Impact Creator Radziah Radzi said: "It inspired us to do something and that was to collect RM3000 from our friends and family. With these 3,000 RM we funded 3 women in April 2020 and the following month they managed to earn 17,000 RM in total. It was our first validation on our idea and we were so excited. However, over the months, we realized that giving money alone was not enough.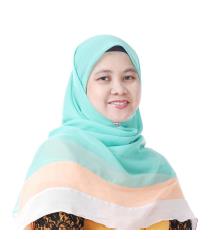 Thanks to the experience of their pilot project financing 3 micro-entrepreneurs, MADCash continued to refine its technological platform to be able to monitor the impact of microcredit in terms of the growth of beneficiary companies. This included the addition of training, mentoring and coaching services. MADCash provides the following services: Syariah-compliant micro-finance, structured entrepreneurship development, strengthening the solvency of entrepreneurs, converting traditional donations into a multiplier funding cycle by creating technology-based instruments. They serve women microentrepreneurs from low income groups, CSR companies, foundations, Waqf, charities and donors who support the unbanked and underbanked.
MADCash received corporate sponsorship funding and was named Bank Islam's Bangkit Change Actor. They have also partnered with Global Sadaqah to raise funds and with Microleap Asia as a partner that helps fund a larger amount for our beneficiary beyond the first funding with MADCash.
MADCash has also received market validation by ranking in the top 6 in the Financial Innovation Lab of UNCDF, winner of the Islamic Innovation Challenge in 2019 and recently selected as a finalist of the organized Islamic financial change competition. by the SCIEF Saudi Spanish Center for Islamic Economics and Finance and Islamic Development
"Our vision is to be a trusted credit pointer for unbanked and underbanked entrepreneurs, in Malaysia alone we have 2.8 million unbanked and 13.7 million underbanked. As MADCash works to build the ecosystem, we are focusing on data to achieve our end goal of generating a credit score for our beneficiaries in order to qualify for the next funding round, "Aizah explains.
MADCash was accepted into MaGIC's Virtual Global Accelerator Program (GAP) Cohort 05 in 2021. Aizah said the biggest benefit for MADCash was the discipline required to look at business growth and track metrics. "Sometimes we get caught up in everyday activities and forget to check where we are going. I really enjoyed the sessions with mentors who provided me with invaluable ideas and advice.
To connect with MADCash, contact Aizah at https://www.linkedin.com/in/nuraizahshamsulbaharin/
---
This content is provided by Malaysian Center for Global Innovation and Creativity (MaGIC).
Interested in having your ads on Malaysiakini? Contact the announcements team at [email protected] or WhatsApp on +60 17-323 0707 for urgent matters.
[ad_2]