ALEXANDRIA, VA – Alexandria City Public Schools (ACPS) and Virginia Tech Innovation Campus have once again partnered to provide more learning opportunities for ACPS students. Their latest collaboration involves a pilot program designed to enhance STEM (Science-Technology-Engineering-Maths) opportunities at the elementary school level.
The Micro: bit Educational Foundation (MEFPP) pilot program was recently introduced to students at James K. Polk Elementary School. CSGA Superintendent Dr. Gregory C. Hutchings Jr. and Virginia Tech Innovation Campus Vice President, Executive Director Dr. Lance Collins distributed micro: bit equipment to each of the fifth grade students of school. They were accompanied by principal Carla Carter.
The micro: bit is a handheld computer that shows how hardware and software work together. When programmed, it interacts with the user via LED lights and sensors. The device can test humidity, temperature and detect movement, for example. The goal of this pilot program is to engage students with technology and the many career options it offers by providing free, user-friendly technology that supports classroom learning.
"We are delighted to partner with Alexandria City Public Schools on this important initiative," said Collins. "Programming starting at the elementary school level allows students to focus, get excited and eventually prepare for what is required to enter STEM fields. It is a joy to see young people discover these possibilities.
The program aims to strengthen CSGA's elementary science curriculum by:
Provide support and professional learning to CSGA staff to refine their teaching;
STEM exploration in college, including alignment of after-school and summer programs;
Development of AC-Tech, a project recognized and supported by an innovation grant from VDOE high school to support engineering, energy and other academic and technical career paths; and
Continuing to develop high school-to-college bridges for low-income, under-represented and first-generation students
"Our students are now going to have opportunities that they might not have had if we didn't have this partnership with Virginia Tech. The exhibit will generate interest, which we hope will expand STEM opportunities for our high school students, "Hutchings said. "We are such a diverse community and we have under-represented students in STEM. Giving them that access at an early age is a real game-changer. "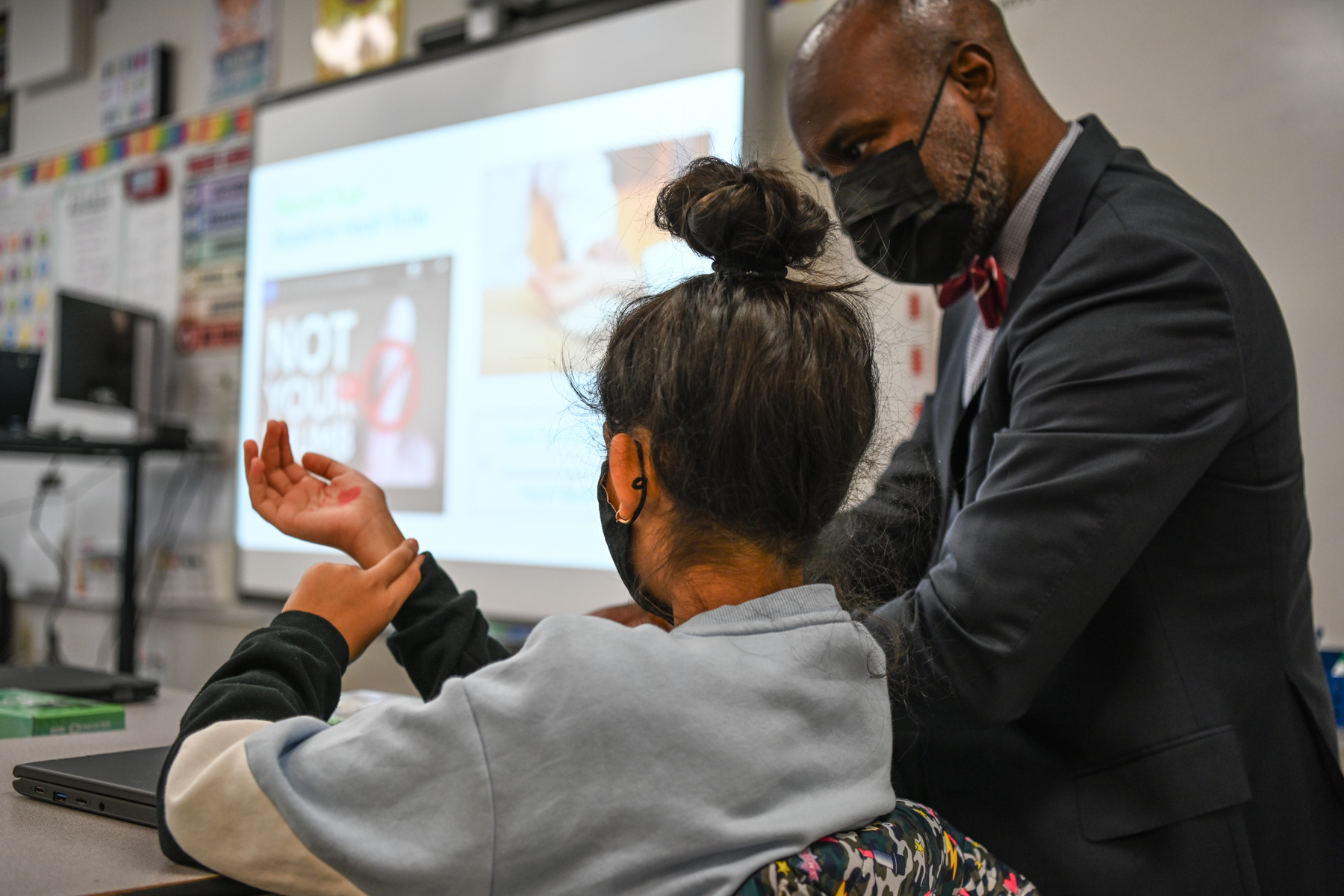 Through this partnership, Virginia Tech will provide ACPS with professional and academic training and help develop a skill set that can be used in the tech industry. The learning will take place in a practical environment with different software and programs available. Students who may be traditionally under-represented in the creative technology field will be able to apply the skills they have learned to their courses. This opportunity also opens the door to more scholarships, mentoring opportunities, and an extensive support network later in life.
The MEFPP will be made available to more ACPS schools in the near future.
Alexandria Farmers Markets to Receive Support from New Certification Program

Views of the publication:
20